Welcome to the jungle!
If you were at the JW Marriott Turnberry in Aventura last week and stepped into King Ballroom 1-3, you would have found yourself immediately transported to the wilderness in a fully immersive safari experience! Our crew just wrapped this five-day production in partnership with our friends at PRA.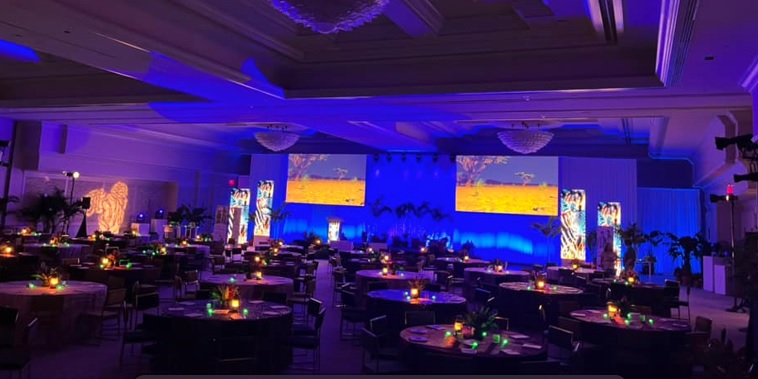 The run of show was highlighted by two themes, "Rise" & "Launch," illustrated through our AV set-up that included many safari visuals throughout the room. The first theme transitioned into the second as our looks went from a night-to-dawn feel while attendees were welcomed back for the second morning to participate in "tour-guided" workstations.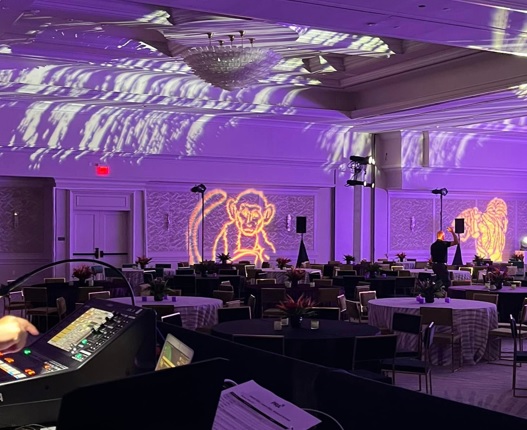 To bring this to life, we designed custom gobos with safari animals to hit each wall around the perimeter. We also built four 3' x 10' LED columns (two on each side of the stage) on which we displayed additional animals and desert images consistent with the vision. Our stage wash went from dark blues to bright yellows and for audio effects, we pumped in different animal sounds every couple of minutes.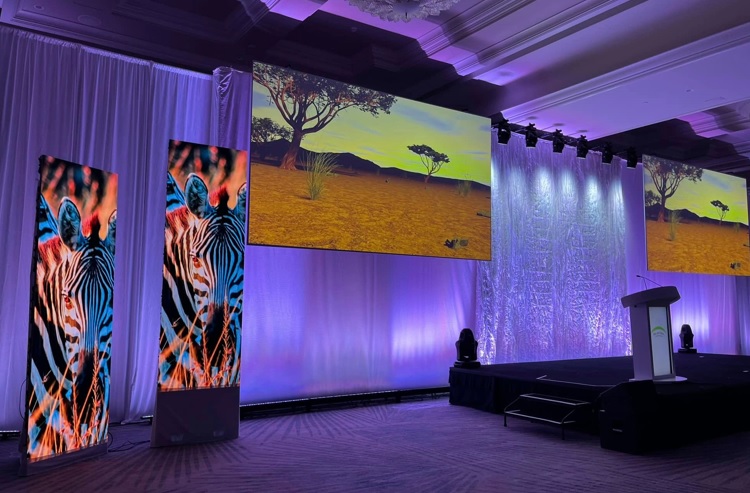 The rest of the show featured a brighter and cleaner look with some colorful Miami vibes sprinkled in. Our center stage was positioned in front of a 50' white cyc with full white hanging screens on each side. We brought in a full complement of movers and up-lights to be able to give several eye-catching lighting looks throughout the program.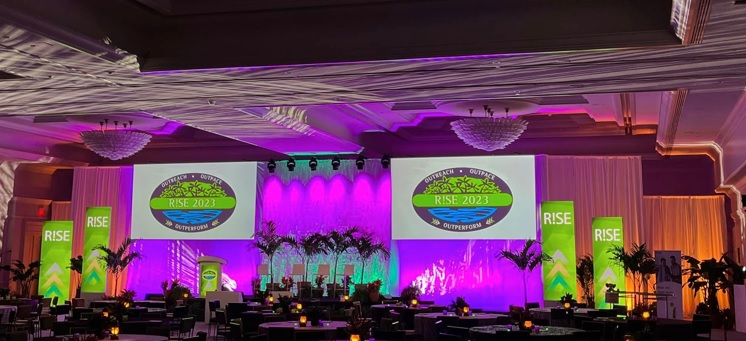 On the video side, in addition to installing front projection to hit the hanging screens, we also built a digital lectern to match the content that was being displayed on the LED columns.
It was a successful and jam-packed week on site… and a great way to shift into our busy fall show schedule!