Venue change? No problem!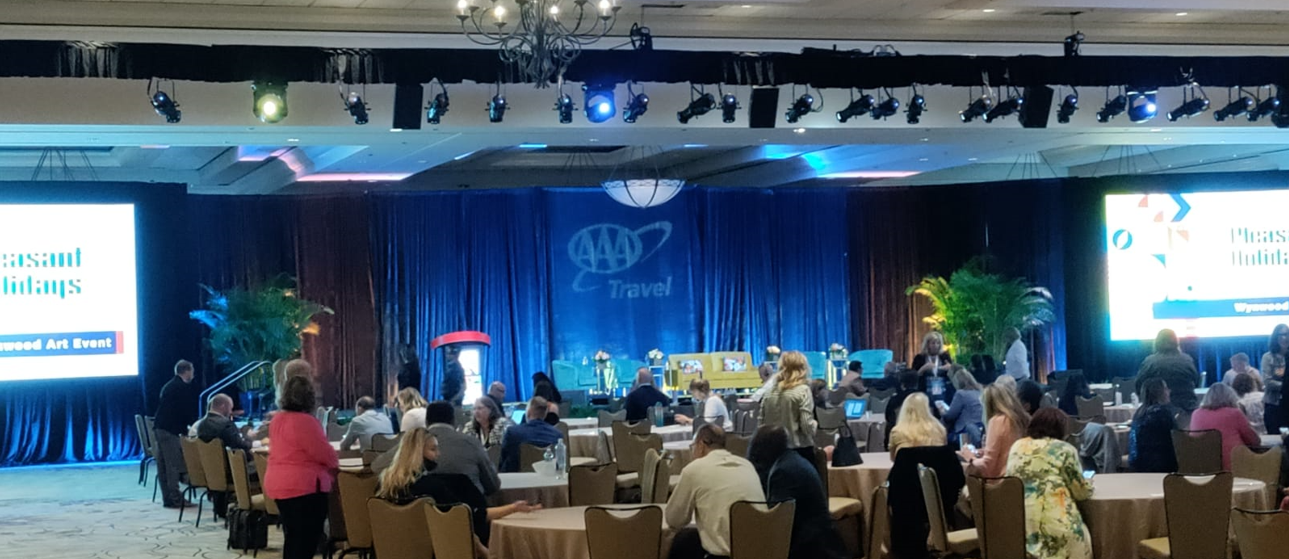 If you work in this industry, you definitely understand the importance of having to roll with the punches when it comes to last minute adjustments. This held true for one of our latest shows that saw not only a venue change, but a city change as well!
We recently produced a show for AAA Travel that was initially scheduled to be held at Hyatt Regency Coconut Pointe in Bonita Springs, but after Hurricane Ian hit the west coast of Florida a few weeks prior, we had to work with the client to change locations. We extend our thoughts and well wishes for a swift recovery in that area and to everyone who was affected by the storm.
The show ended up shifting to Orlando at the JW Marriott Grande Lakes, so of course, with the move came quite a few new challenges. We had to work through new trucking logistics, coordinate with new venue contacts, re-route our load-in, and scale our production to fit the new ballroom. We sent a 28' truck that stayed on site for the duration of the show.
Our AV set-up included: two rear production screens on each side of a center stage, an audio package fit for 250 attendees, drape/up-lights with stage wash to showcase AAA branding and some additional visual enhancements and set pieces throughout the room.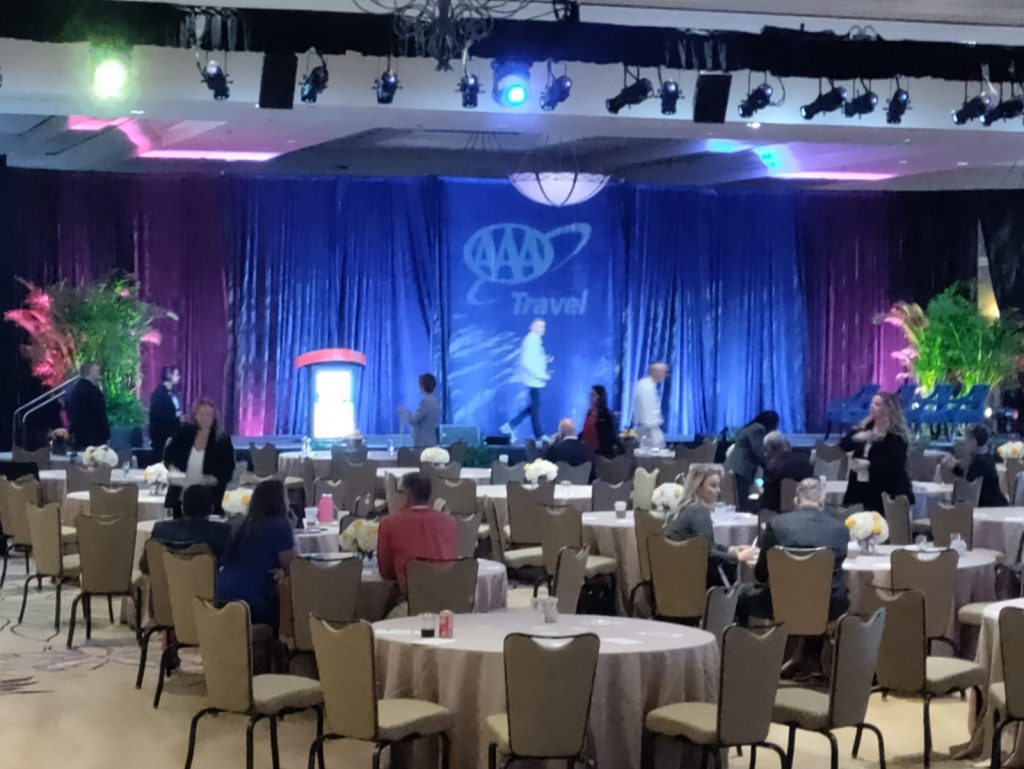 We commend our crew for being so flexible and navigating these challenges with the utmost dedication and professionalism. Thank you also to everyone at AAA Travel for working with us on this awesome show and for being great partners amidst all the moving parts!