Time to drop that puck!
Media Stage was fortunate to be back on the ice for Florida Panthers Media Day for the sixth consecutive season! We worked in partnership with the team's production staff and vendors to provide video and lighting support for the pre-season shoot.
This year, Media Day was held at their home arena (now-Amerant Bank Arena) at one end of the rink. We ramped up our set quite a bit this year, providing a curved LED wall to serve as the video backdrop showing different looks for each player. We also provided a lighting rig with movers for effect and additional fixtures to provide backlighting for the camera shots.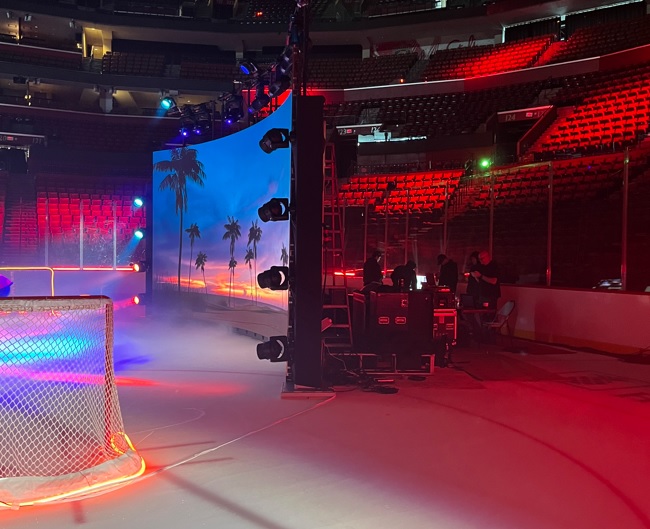 To enhance the lighting even more, we brought in haze machines to cover the surface of the ice and highlight the movement from the players' skates.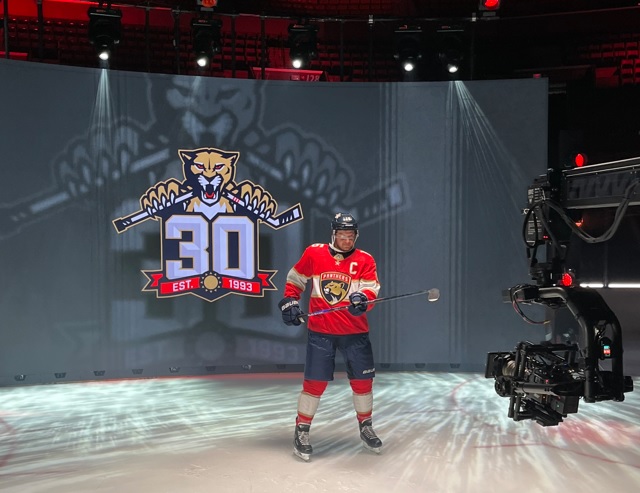 We had a full day of load-in and set-up prior to show day, during which we built the curved LED wall that consisted of 144 tiles with a 2.6mm pixel pitch. Our set crew of 9 technicians worked efficiently to ensure there was time to rehearse and be show ready for the next day as players were scheduled to start arriving at 8am.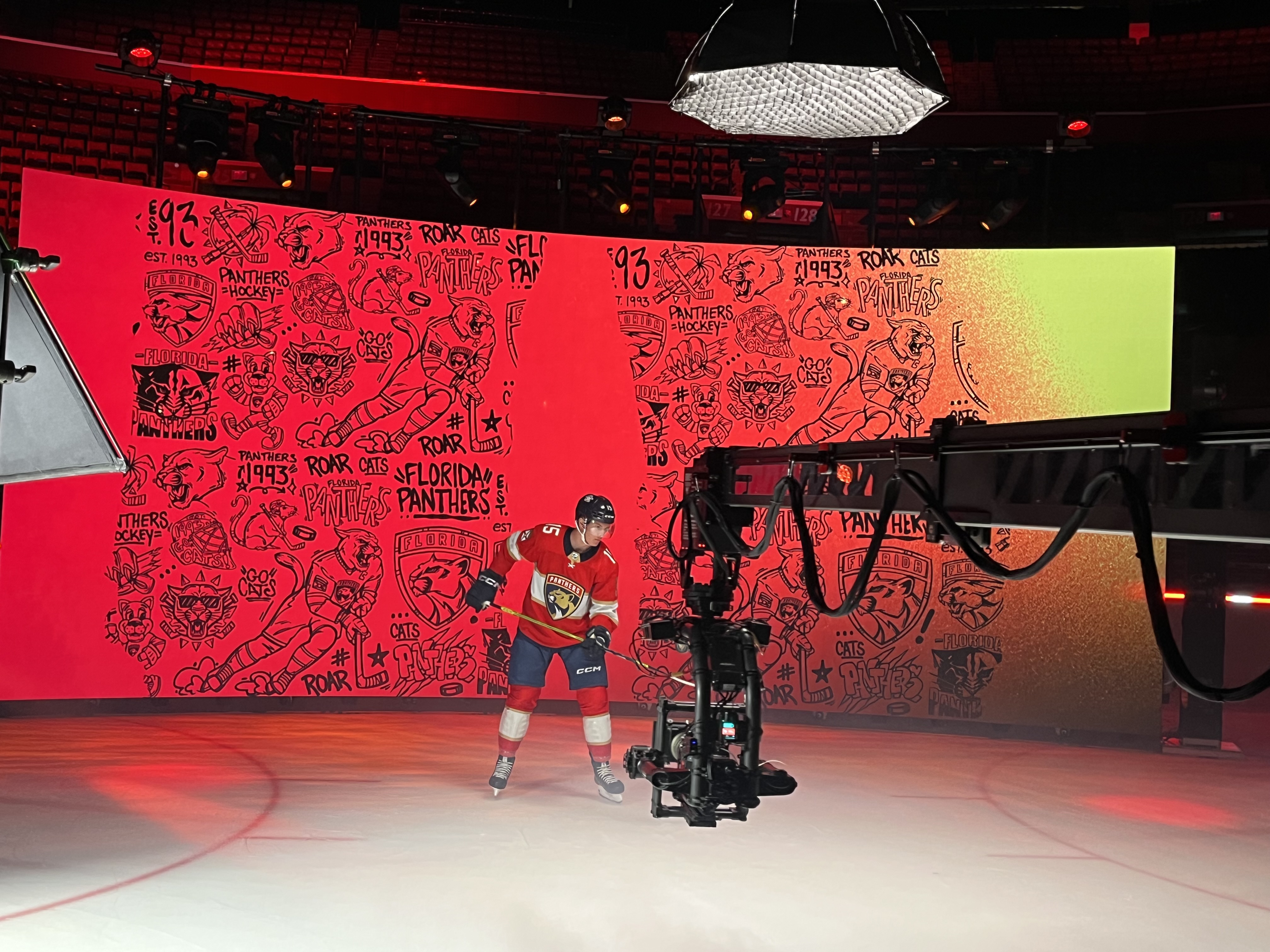 Show Day consisted of capturing gladiator shots that were taken with a jib camera in front of the video wall. These shots will be used for in-game production, as well as during the game telecasts by the team's regional broadcast partner Bally Sports Florida.
We always love working with our friends at the Panthers and are excited to watch them raise their Eastern Conference Champions banner at the home opener next week. Big thanks to Dennis Docil and the entire production staff for the continued partnership.
The season officially faces off tomorrow on the road in Minnesota… let's go Panthers!