Summer style… "nail"ed it!
So long as CND keeps coming out with amazing product lines, we are going to keep producing shows! At the end of April our team provided the technical execution for CND NAILATHON, a seasonal virtual event we last hosted in October of 2020. This is always a highly-engaging, jam-packed event… and this time around was no different!
We utilized our onsite MSI Command Center to take in feeds from virtual presenters and we also built a custom studio at Hilton Miami Downtown for live transition segments with CND Co-Founder and Style Director Jan Arnold, CND Global Education Director Roxanne Valinoti and CND North America Director of Education Barb Fogleman. The set was dressed to incorporate the feel of summer, with bright up-lighting and tropical plants to highlight the vibrant colors of CND's summer line of nail polishes. We also used LCD monitors to feature the products and branding.
Since this event served as the big reveal for CND's summer collection, we implemented a "Buy Now" call-to-action button on the host site for virtual attendees, which linked directly to where they could purchase items from the line. There were specials and giveaways all throughout the show, so it was a real treat for all the nail enthusiasts watching worldwide. We were thrilled that our online audience attracted over 5,000 people spanning the globe. Per usual, the look of the viewing site was that of glitz and glam (think: DIAMONDS)!
Speaking to the international reach of this event, we had a "first" on this show: live translation! We had two fabulously talented nail technicians from Russia and Poland perform live demos; while they were explaining their work, they would pause and allow the translator to speak through what they were doing in English. We did rehearse this multiple times to ensure that the execution happened flawlessly on show day.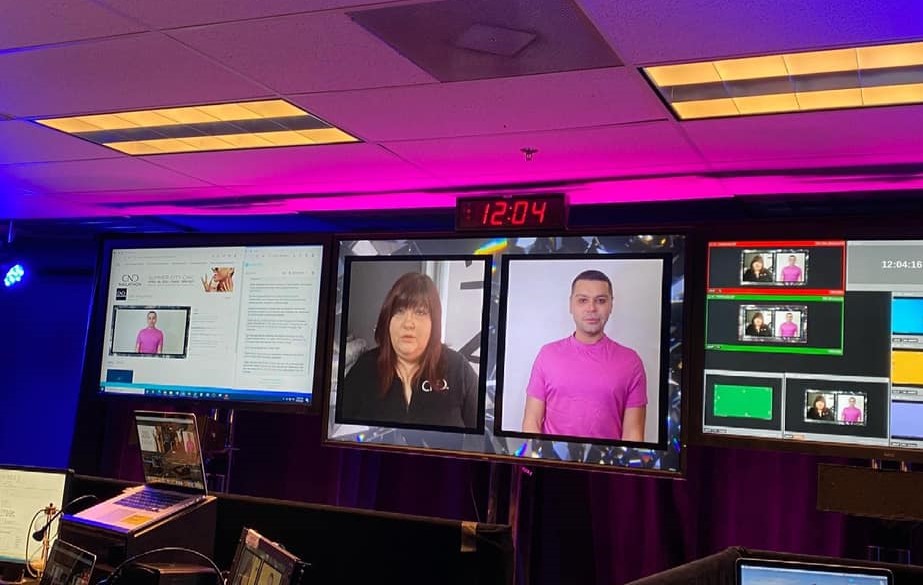 We also cued pre-filmed video content throughout the show to space out the many live demos and educational sessions that showcased the new colors (all distinguished by summer-inspired names) and ways to incorporate them into different manicure and pedicure trends.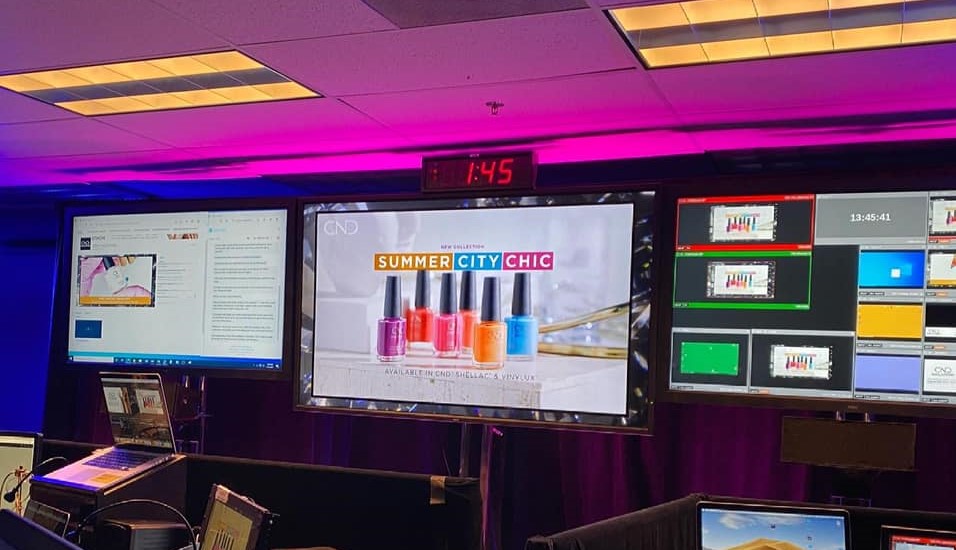 In addition to the ladies mentioned above, we have to give a huge 'thank you' to CND Shows & Events Manager Elizabeth McKenna and Shows & Events Coordinator Callie Baker for their incredible collaborative efforts in bringing the vision for this show to life. We always love working with them and already can't wait for the next events we have in the works with them for later this year.
To all the wonderful nail professionals featured on this event: you are all incredible masters of your craft and continue to inspire us with your art and creativity!