Saturday at the stadium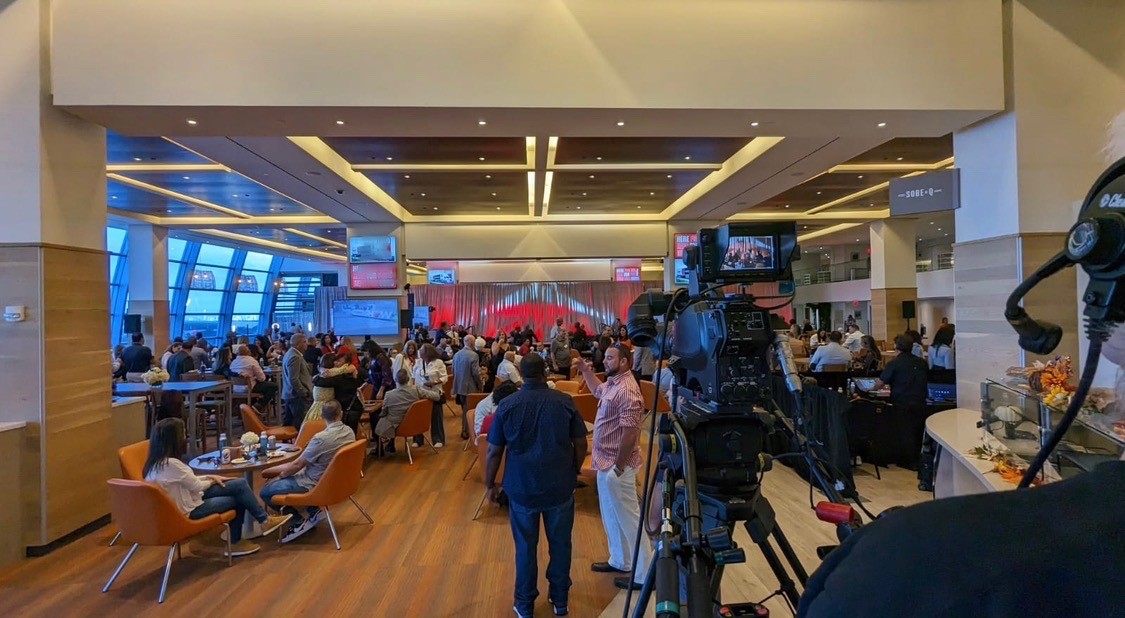 Greetings from a very familiar venue down here in South Florida! Our crew worked a full scale production at Hard Rock Stadium, home of the Miami Dolphins and Miami Hurricanes. Over the past several years, we have also been at the stadium for multiple CFB Playoff games, including the Orange Bowl and the National Championship.
For this show, we loaded in early on a Saturday for what would be a full 13-hour day in the club level on the north side of the stadium. To reduce the length of our push during load-in, we confirmed truck clearance with the venue and were actually able to drive one of our smaller trucks up one of the fan entry ramps near the space.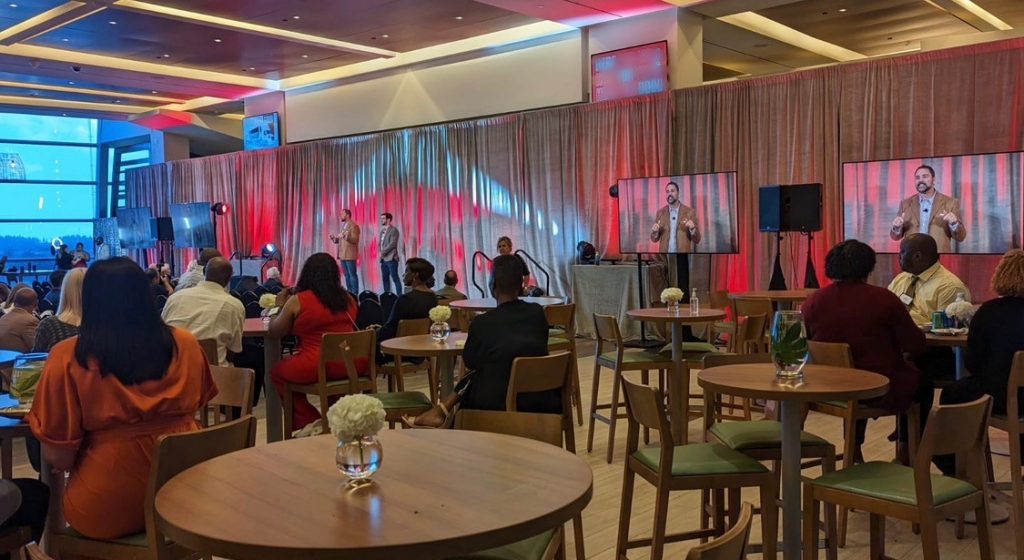 Due to the carpeted area on the inside part of the stadium, we also had to take additional measures to protect the flooring during the push. We utilized quite a bit of Polytak to cover the area from the ramp into club level.
Our gear enhancements to supplement what was already in house included a camera package for IMAG shots, up-lighting for ambience, 86" HD monitors as display sources and an audio complement to satisfy an audience of 300.
The main focus of the run of show was an awards gala, so there were several presenters and video rolls to make up most of the content. It was an awesome end-of-year event and a wonderful opportunity to work at the stadium again!