On the road again! Hello from Central Florida…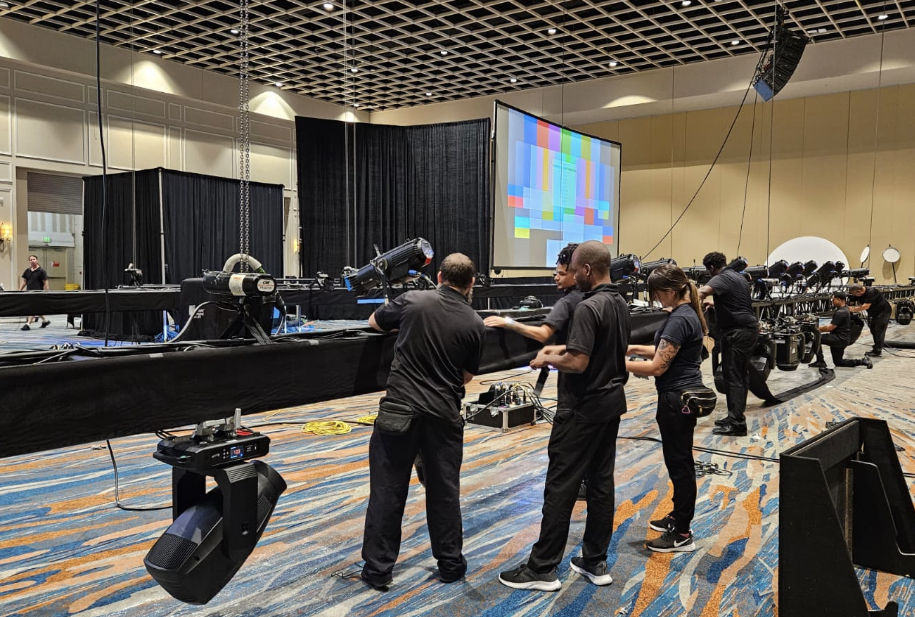 Last week, the Media Stage crew traveled north to Orlando to produce the three-day Governor's Conference for Tourism for Visit Florida at the Rosen Shingle Creek. The annual event hosts more than 800 tourism professionals from all over the state for a full agenda of networking, breakouts, presentations, keynote addresses, and of course… some fun in between!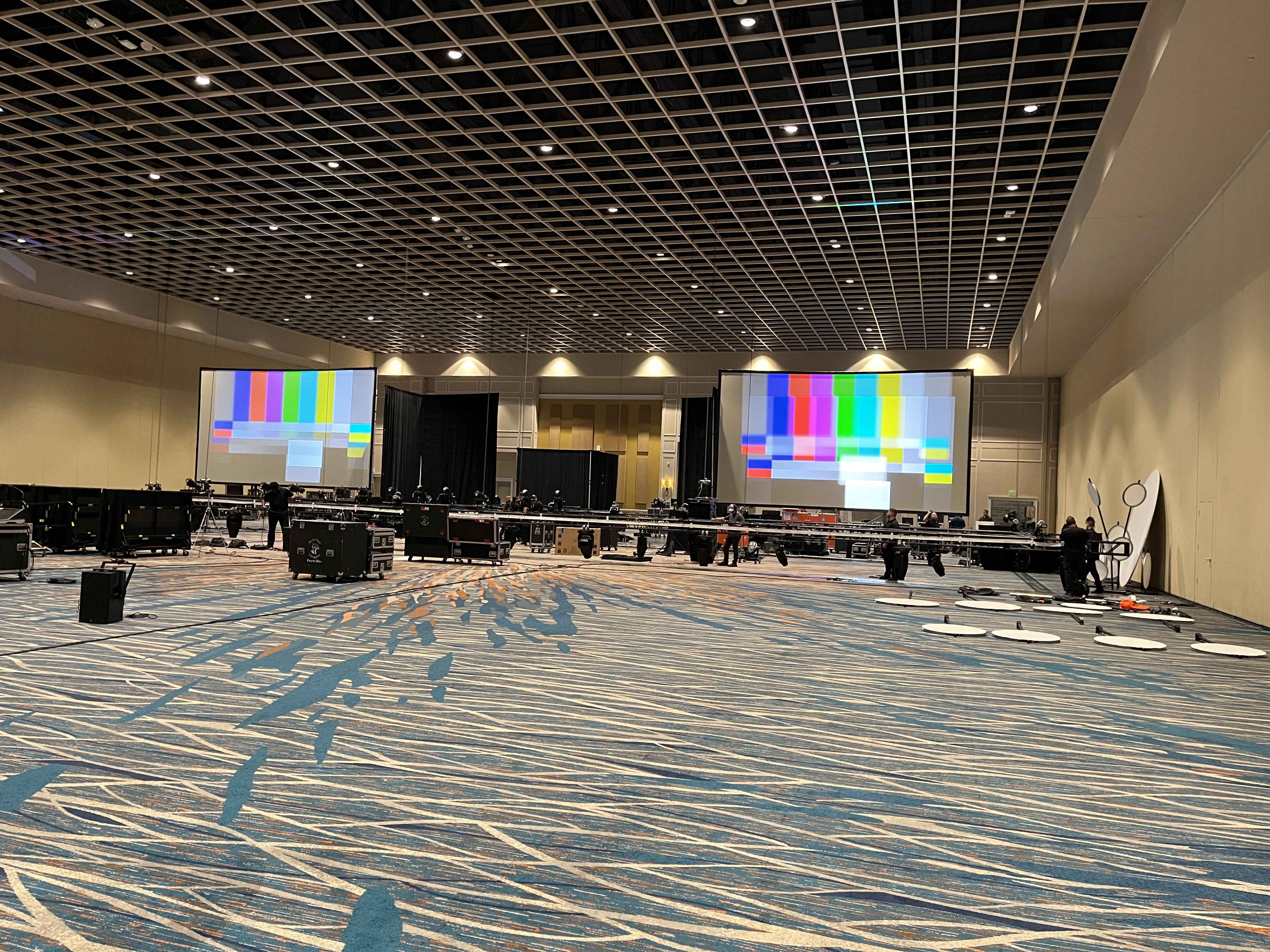 We traveled up on Labor Day and got a half day of load-in underway before our full set and rigging day that followed. In addition to General Session, there were also nine other rooms/areas to set between breakouts, meeting rooms, tradeshow and pre-function spaces. After this was completed, we had a half day of rehearsals before kicking off our opening GS in the Gatlin C ballroom.
Our set consisted of two 16' x 28' front projection screens flanking the stage in addition to a center circular screen that we projected logos on. We dressed the screens with a full line of black pipe and drape onto which we positioned scenic "poppies" that we strategically lit with different colors throughout the show to make them appear 3-dimensional.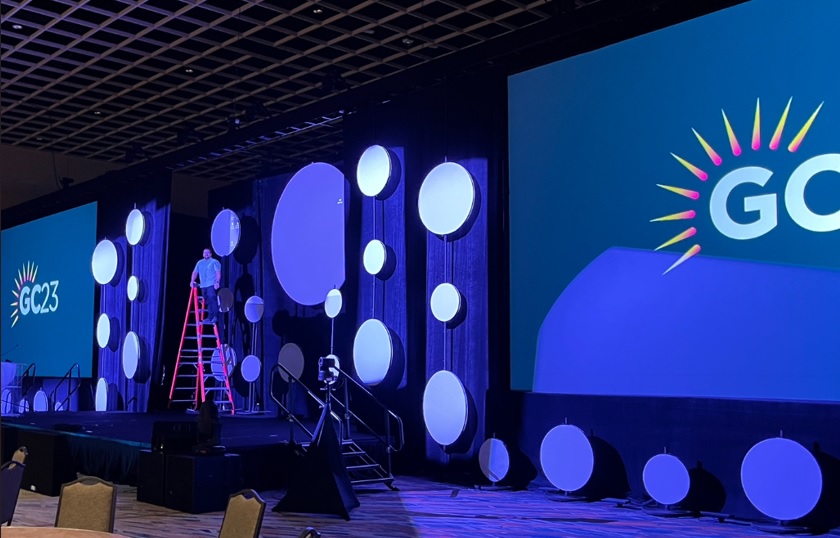 We flew our projectors, line array sound system and full complement of moving lights with multiple rigging points going back into the house. We had two cameras: one PTZ and one manned that was placed in the back of the room with a long-throw lens for IMAG shots.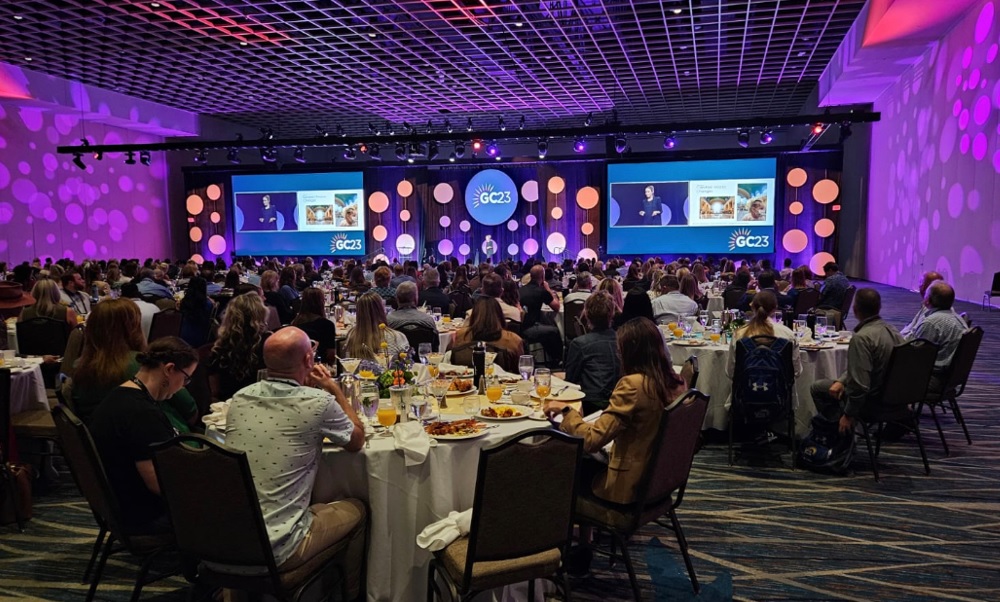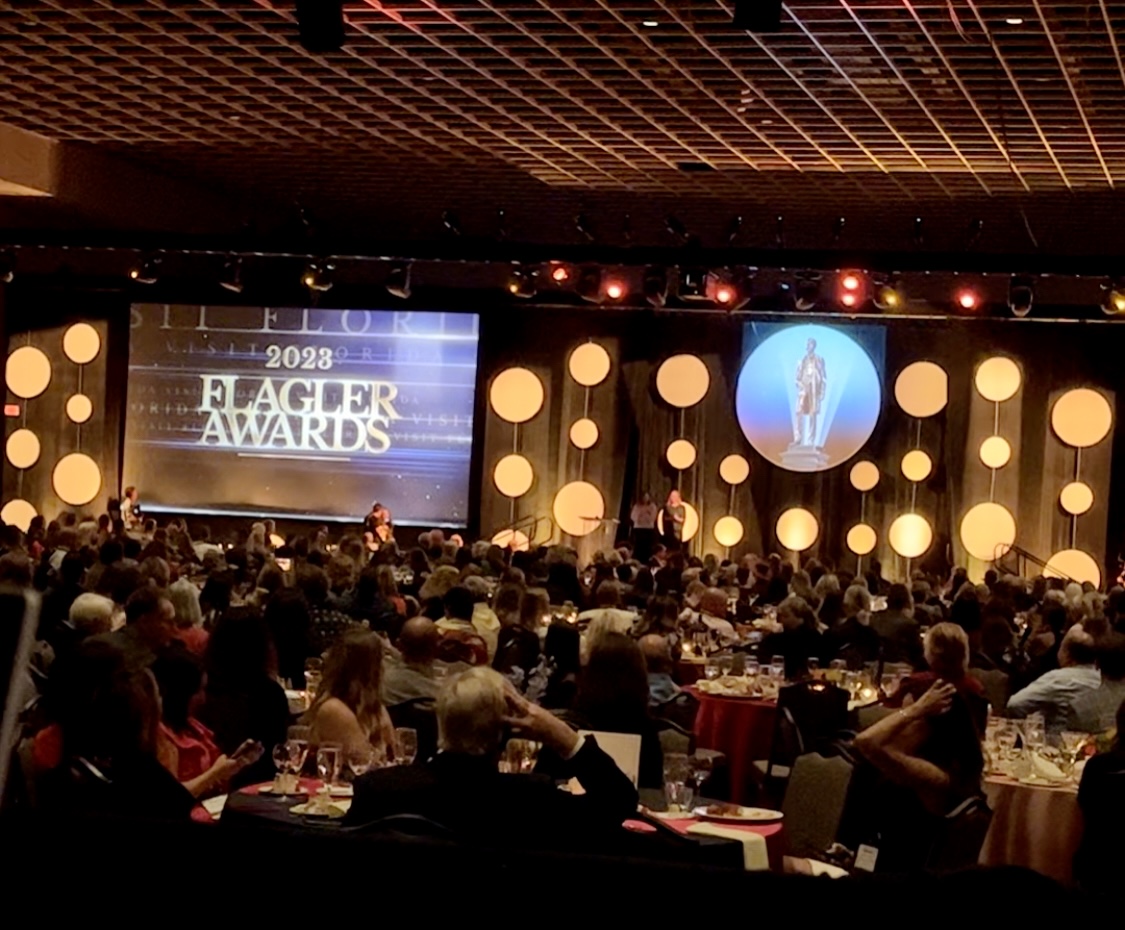 There was quite a bit of preproduction for this show, particularly around their opening night awards gala: the "Flagler Awards." We recorded all voiceovers announcing the awards and winners with the appropriate video content. This was edited together ahead of time so when it came time for show, we played each segment back live with an opportunity for top-prize winners to take the stage in between. We also pre-recorded all VOGs for the show, though we did end up doing some live as well.
It was a great week on site! Stay tuned for our next road adventures…