Media Stage produces 40th annual "Sand in My Shoes"

We were privileged to have the honor of teaming up with the Greater Miami Chamber of Commerce once again to produce the annual "Sand in My Shoes" awards show. Media Stage has been working on this production for more than two decades!
This year, the show was held at Jungle Island with a full set day in advance of the show. Our AV set up included two front projection screens on each side of the stage, dressed with drape and up-lighting. We provided a standard stage wash lighting package and a full audio complement in addition to cameras for IMAG shots.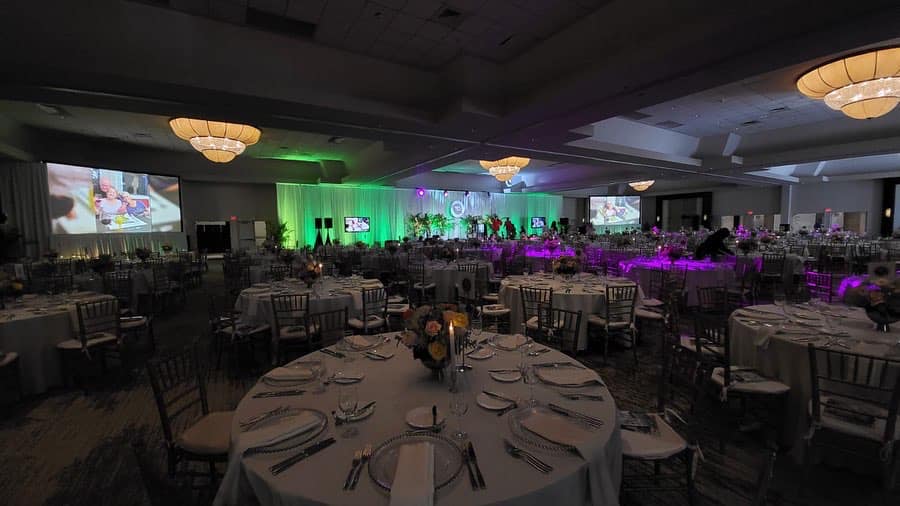 A lot of greenery was used to dress the stage so we incorporated that into most of our lighting looks to remain consistent with GMCC branding. The run of show consisted of videos for playback and some presentations during the awards portion of the night.
The highlight of the night was the announcement of this year's winner of the prestigious award: Manuel D. Medina. He is recognized as one of South Florida's most successful tech entrepreneurs, having sold his data services company "Terremark" to Verizon Communications for $1.4 billion.
He was joined by family, friends and colleagues who were able to witness this great achievement in front of an audience of more than 750.
We have so much gratitude to everyone at GMCC; thank you for the continued trust in our partnership!