Media Day in Miami
In advance of a new season that tips off TONIGHT, Media Stage worked Miami Heat Media Day for Bally Sports Sun. We collaborated with the team's regional broadcast partner once again for the pre-season shoot from FTX Arena.
From the 601 Club at the arena, we provided AV for the interview set and gladiator shoot set. We provided a video package, audio to capture the players' interview responses and marketing one-liners as well as special effect lighting. We affixed Astera tube lights onto a netting backdrop to be the main focal point of the camera shot, as well as some red up-lights to round out the frame.
For audio, we used a boom microphone so as to not have to provide each player with a lav as they came in and out of the set pretty quickly. We had to ensure the positioning of the boom mic was close enough to still capture the sound clearly, but not be visible in the shot.
The audio signal was fed into the camera for records and the Bally Sports Sun team took all the footage to edit in post before it makes air. In addition to the players, several broadcasters from Bally Sports Sun recorded separate on-air promotional clips also.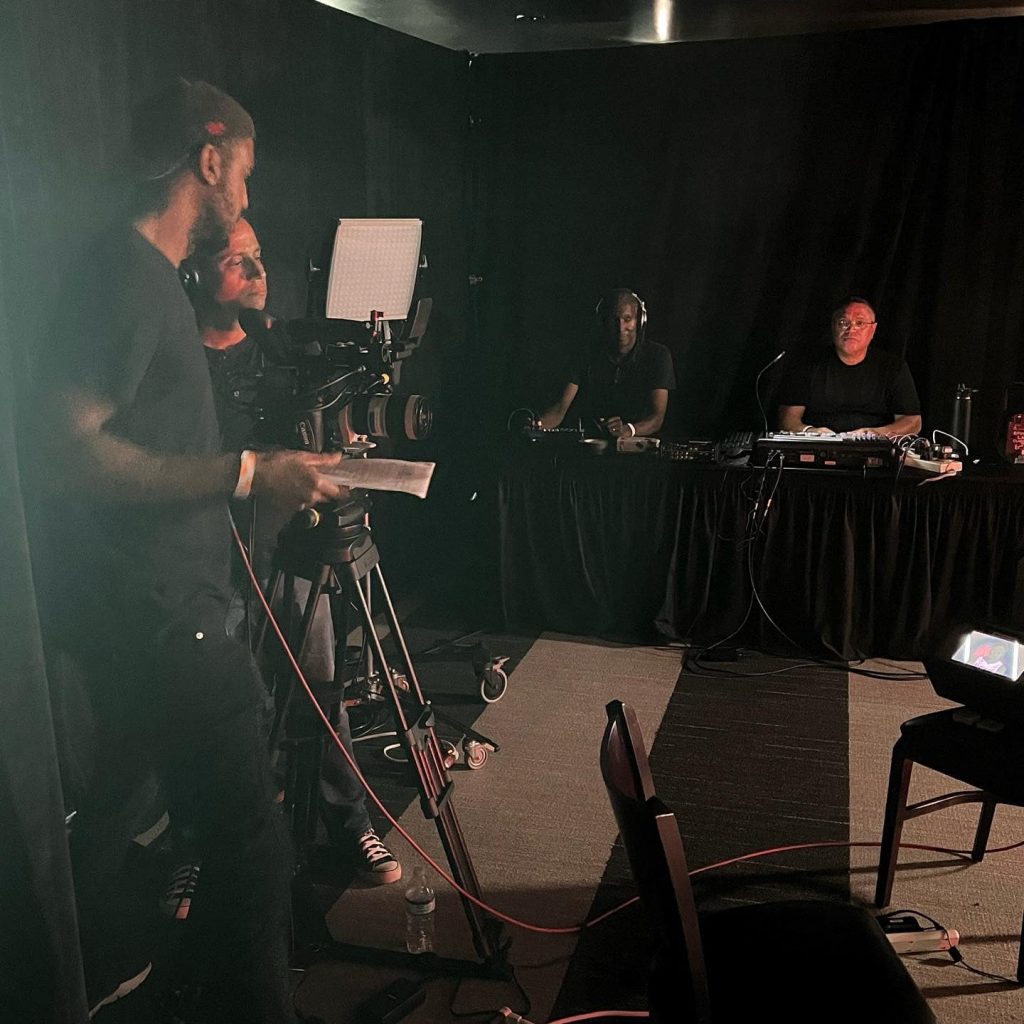 It was a full day between set, show and strike; we loaded in at 5:00am and wrapped around 4:00pm. Load-in and -out were both done from street level and, from there, we pushed all of our gear up a ramp that gave access into the 601 Club.
Thank you to Jason Pallante, Josh Hanson and the whole crew at Bally Sports Sun for the opportunity. Let's go Heat!