Greetings from Grapevine
Giddy up for our fourth show of the year from the state of Texas! Our team recently traveled to the Gaylord Texan outside of the Dallas-Fort Worth area to produce AV for a packed three-day live corporate show in partnership with Destination South.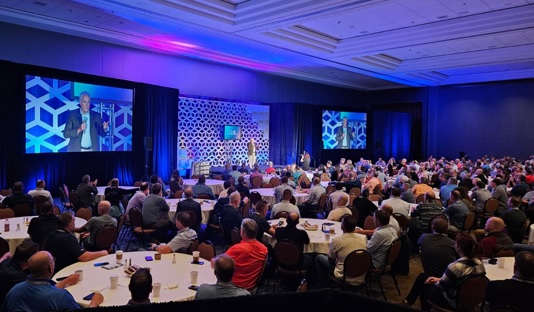 In addition to the general session that drew in nearly 500 attendees, we also set up and crewed eight breakout rooms fully equipped with video and audio support. Our set in the GS included a custom scenic wall to serve as the backdrop, a full lighting complement, rear projection screens on each side of the stage and robotic cameras for IMAG shots and to capture program records.
On one of the nights with only two hours to do so, the crew fully flipped the ballroom from its formal starting orientation to a lively "tailgate party." NFL Hall of Famer and former Dallas Cowboy Tony Dorsett even made an appearance, much to the liking of the audience!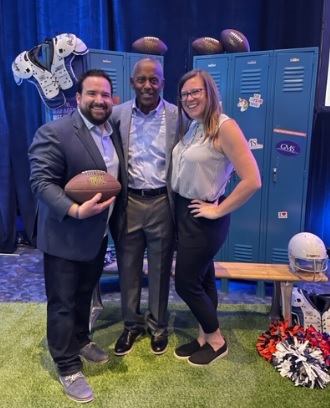 We were honored to work alongside Shannon Jones with Destination South on this program. Not only is she a former MPI Tennessee Chapter President, she was also recognized as the 2021 MPI Global Member of the Year. Media Stage is excited to continue growing our relationships within the widespread MPI community. Thanks to Shannon and her entire team for this opportunity!