Friday night in the Jungle
Back in a very familiar venue, our crew just worked the Circle of Excellence awards gala for the South East Florida Apartment Association at Jungle Island in Miami. In partnership with our friends at Paragon Events, we provided a full-scale AV complement consisting of video projection, multiple cameras, and flown audio and lighting support.
Much of the planning on this one revolved around scheduling logistics; we were unable to get the ballroom the day before to load in and set up, so we had to split into two crews to make this happen. Our first crew worked from 7am-2pm and the second crew came in at 1:30pm and wrapped after show and strike at 4am!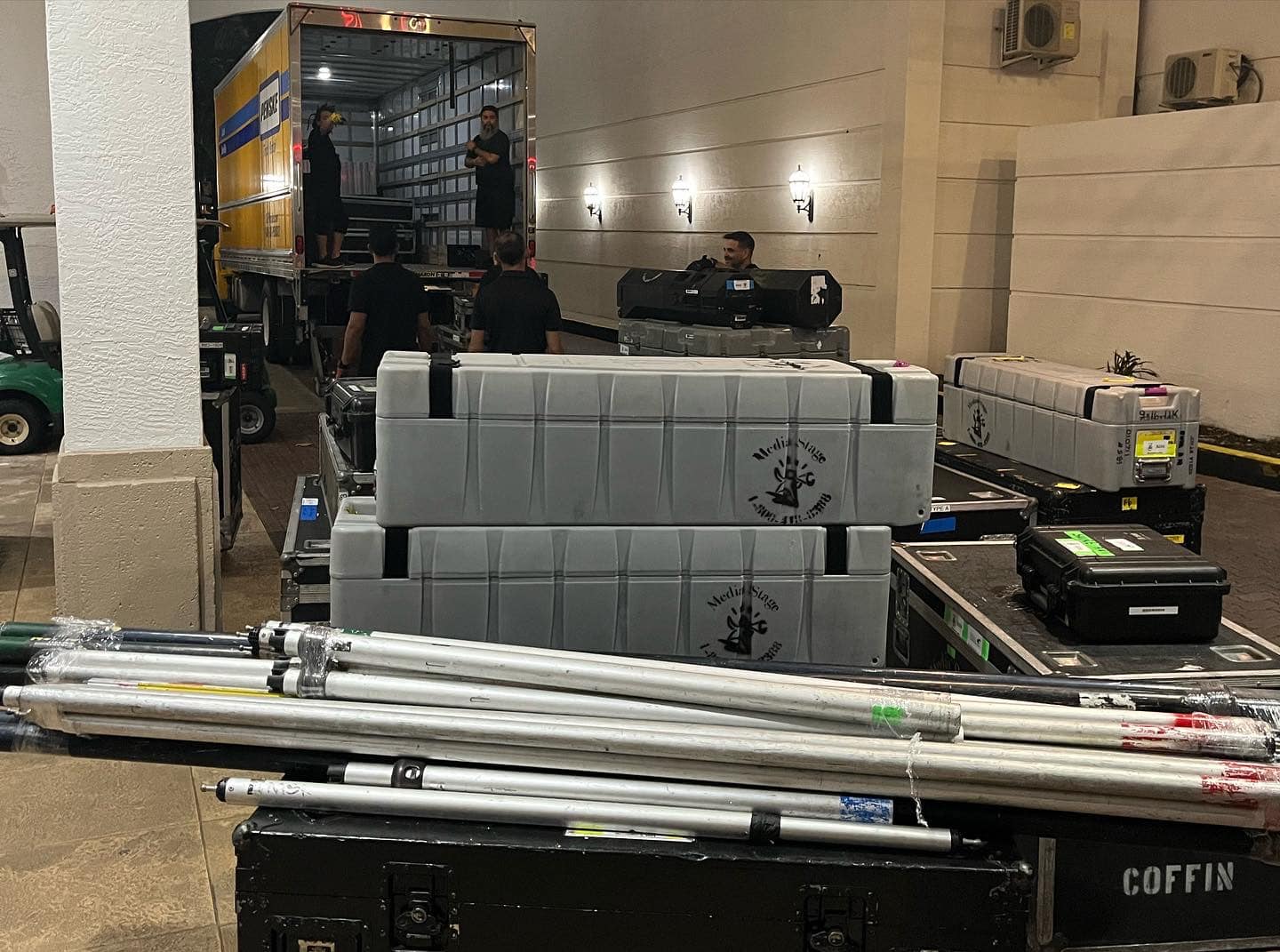 We worked with the house rigging team to get our PA system and moving lights positioned and flown on the house truss. For stage wash throughout the show, we had to focus on three different sections of the stage. The center stage was designated for performances from a live band, and then we alternated between stage left and stage right as presenters came on to introduce the awards categories, nominees and winners.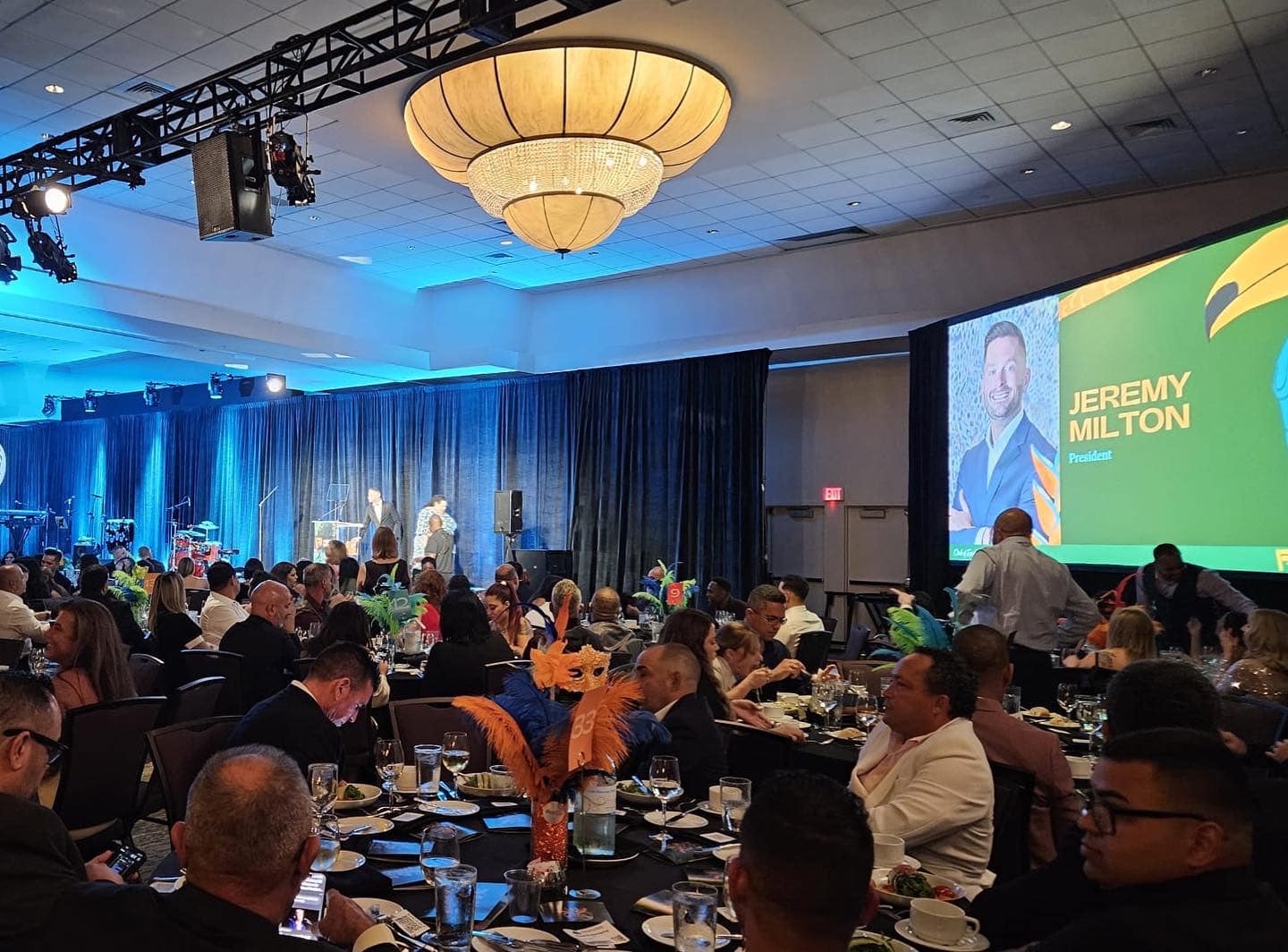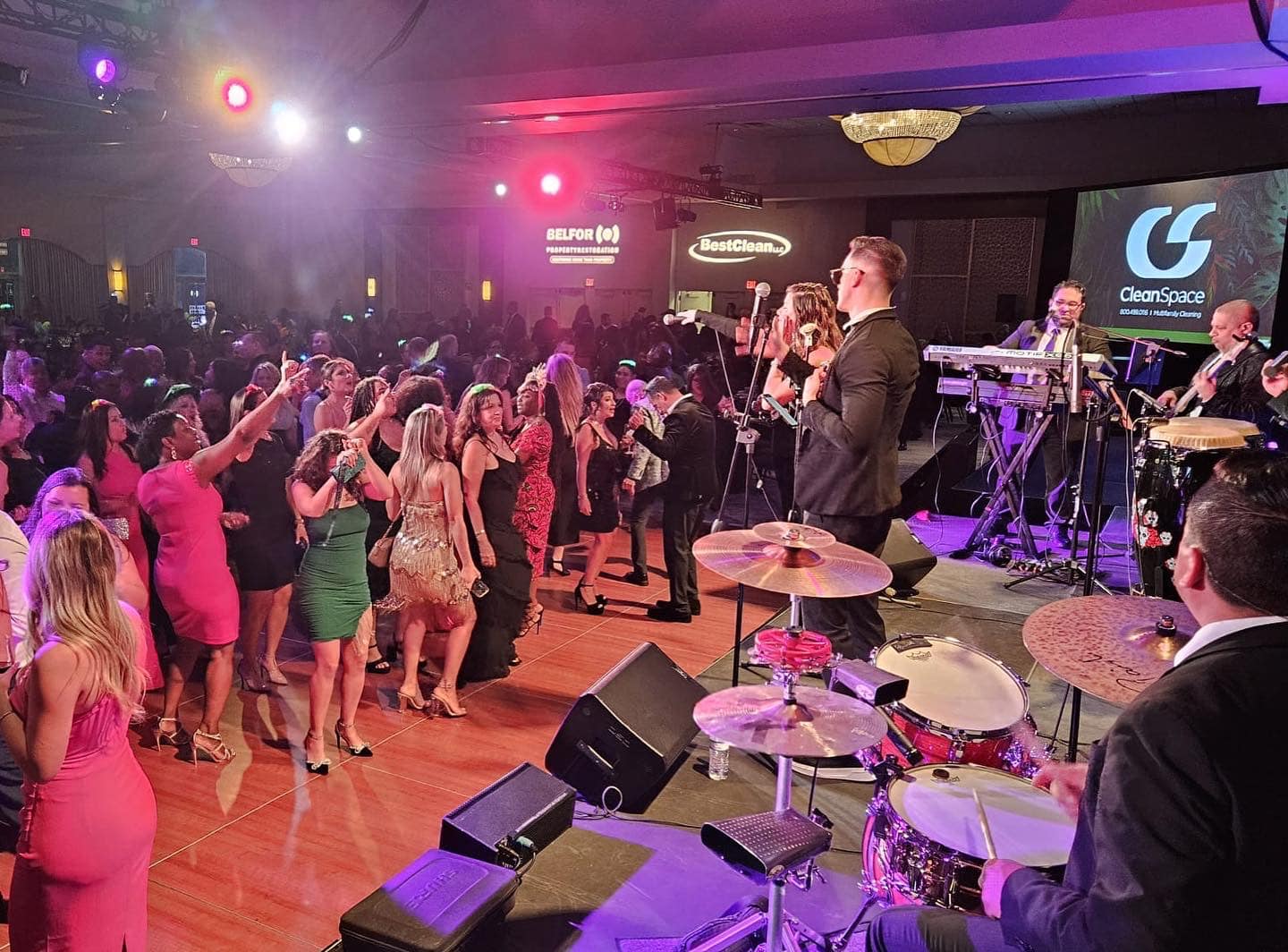 This was done through an extensive playlist of pre-recorded VOGs. The run of show consisted primarily of these VOG announcements, followed by cueing up specific music tracks for each winner as we took IMAG shots of them coming on for a photo opportunity. There were also a couple video rolls, general ambience music for walk-in and transitions, and a special performance by a dynamic drummer with accompanying dancers who came in and entertained the audience from all corners of the room.
The night was capped off with a couple hours for attendees to dance the night away with the live band. Within the realm of tropical and jungle-themed décor that Paragon Events brought in to match the feel of the venue, a fun evening was had by all.
Keep an eye out on social media for more behind-the-scenes content as our team is full steam ahead in this month of November… with 11 shows in three weeks' time!