Bon Voyage!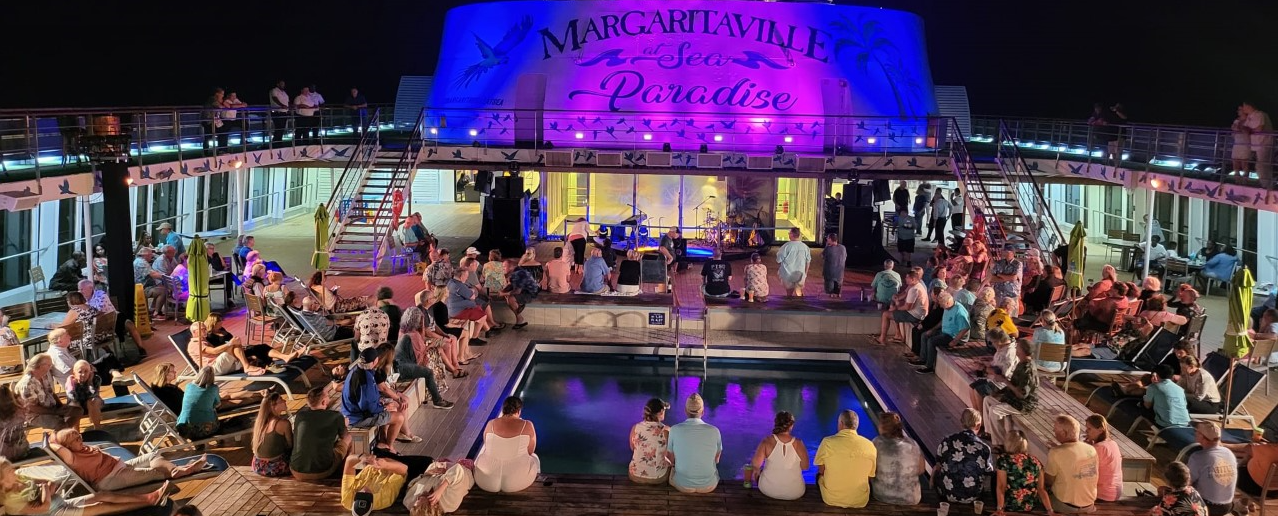 The Media Stage crew recently set sail for its second Margaritaville at Sea cruise this year. We provided AV for multiple performances that were held on the pool deck as the ship departed for international waters.
The primary focus of our show duties was in audio and PA support. The main concert took place on the first night, so we had to allow for ample load-in and rehearsal time prior. This meant that our crew had to board the ship and get set up long before the attendees did.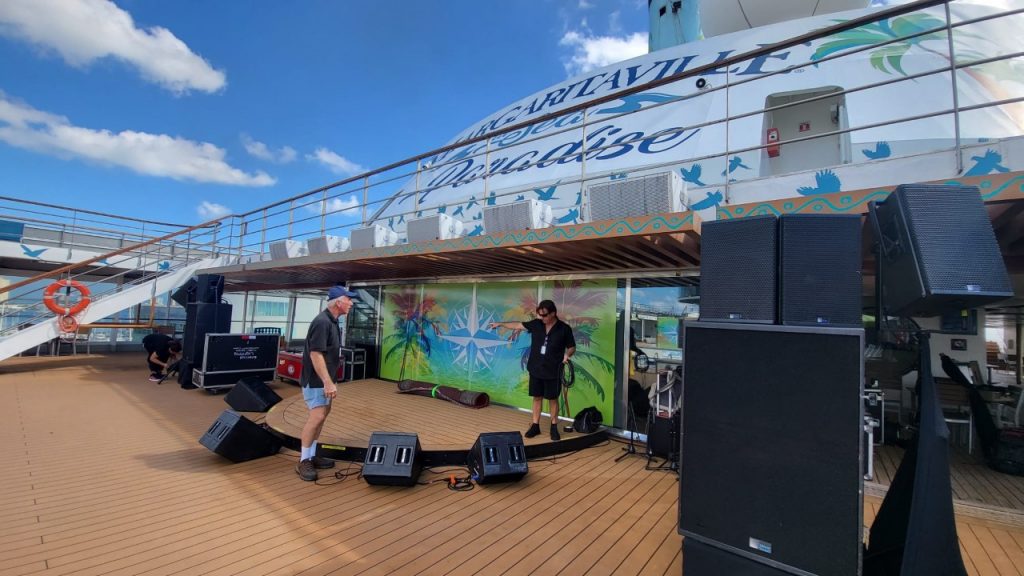 The concert featured Country Music Hall of Fame member Mac McAnally and Eric Darken, a percussionist and composer of Jimmy Buffett's band the Coral Reefers. Our audio team supplied a full sound system tied into to the ship's power in addition to the backline support that the performers requested.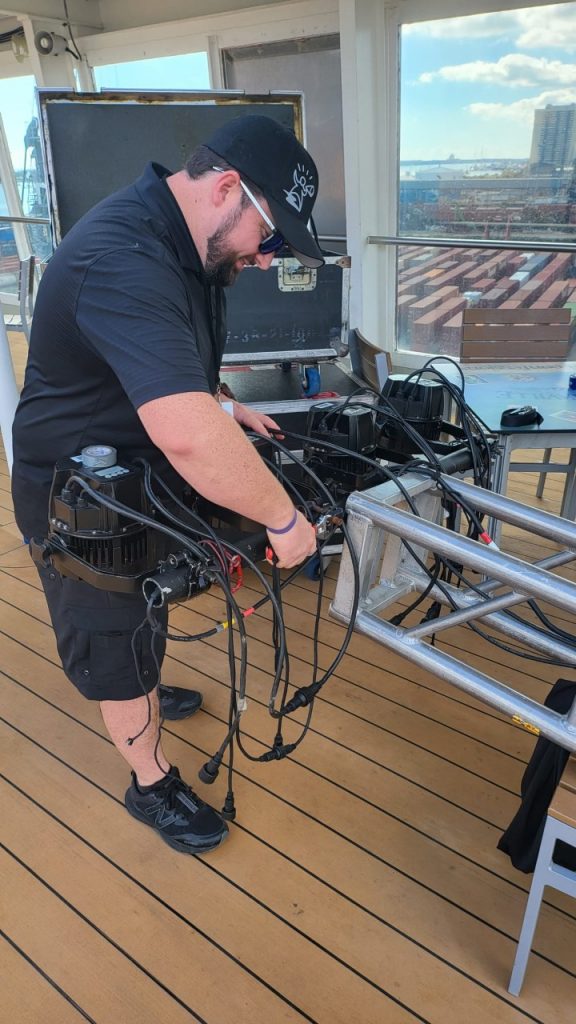 Along with audio, we supplied some effect lighting and stage wash so that the musicians could be seen clearly from all areas of the deck, especially due to the sun setting much sooner after the recent time change.
Our truck was able to drop off at the port and return for load-out once our driver cleared all customs protocols along with the rest of the crew.
Thank you to everyone aboard the ship and behind the scenes for the opportunity to continue to support this new South Florida excursion!