Back with Southeast Toyota for SET PROS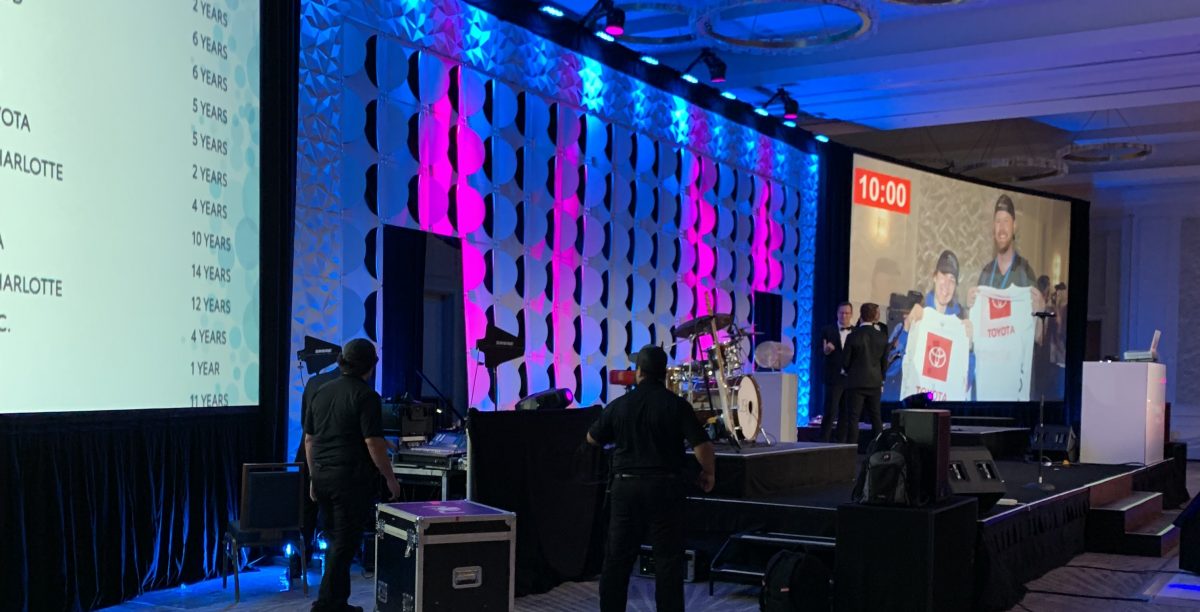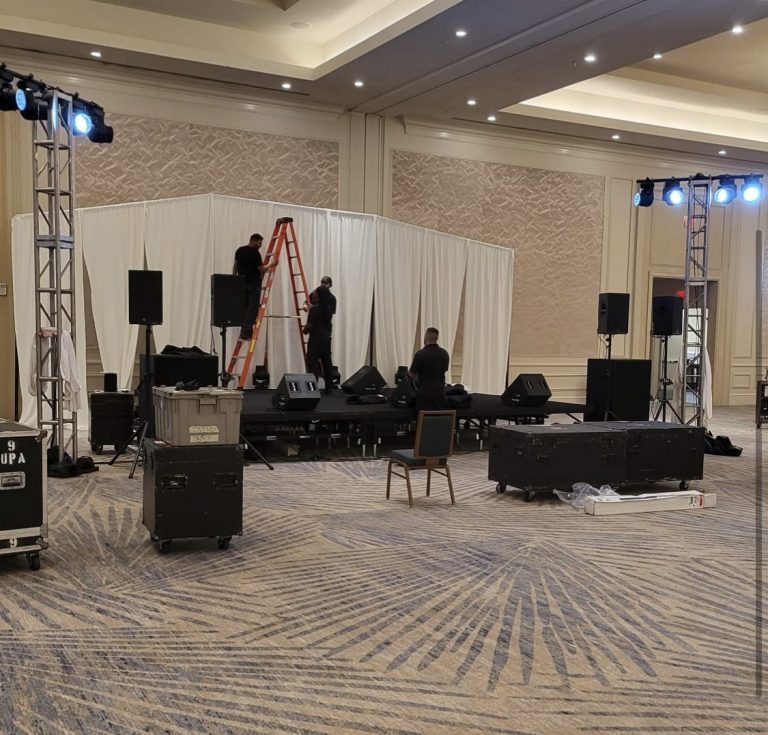 For the second year in a row, the Media Stage team produced AV in partnership with Southeast Toyota / JM Family for their annual SET PROS show at JW Marriott Turnberry in Aventura. The show was a full one-day event with a load-in and rehearsal day prior.
Some of the AV enhancements that highlighted our set were multiple cameras, two wide projection screens with double stacked 14K lumen projectors, a center scenic backdrop, robust lighting and audio packages, and white drape for a polished look around the stage. We also provided program records for the client post-show.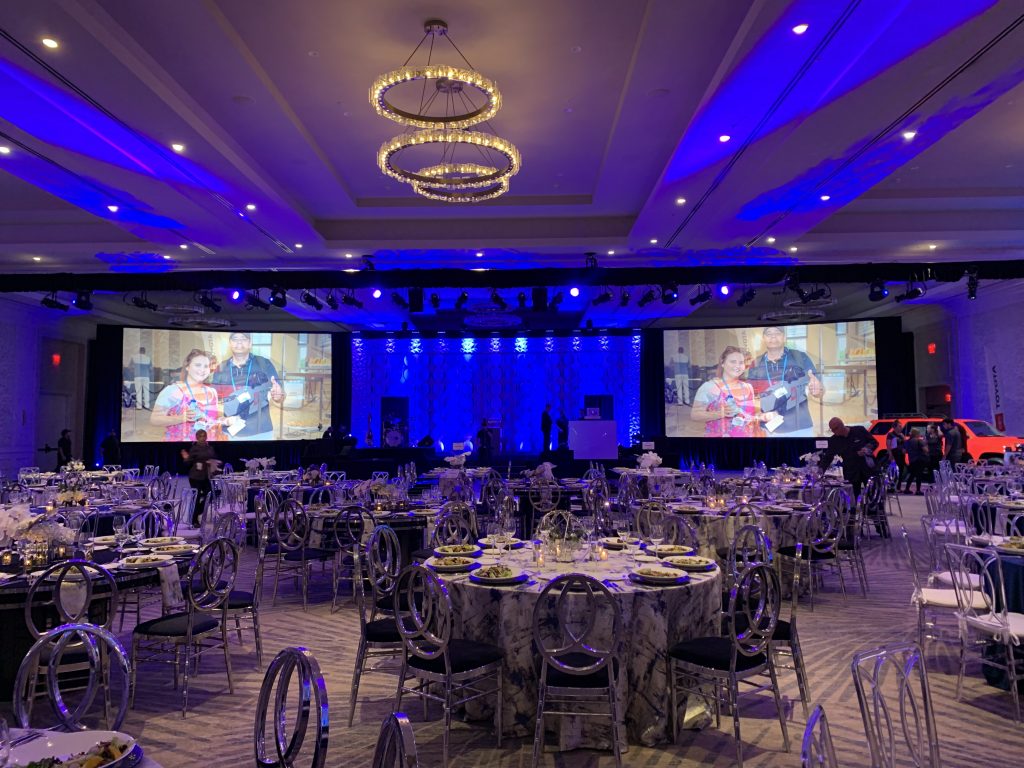 For lighting, we positioned several movers throughout the room in addition to plenty of up-lighting for the drape and fixtures for themed gobos. Our audio team installed a complete line array system to fill the space appropriately.
One of the fun scenic elements of the show was bringing one of their new vehicles to display and light at the front entrance. With most of our gear being flown, this show ended up bringing in a fairly large crew of 10 technicians and eight additional stagehands to assist with load-in, set-up and strike.
We were very thankful to work with the wonderful team at Southeast Toyota once again and are already looking forward to the next opportunity!